CHRISTMAS 2017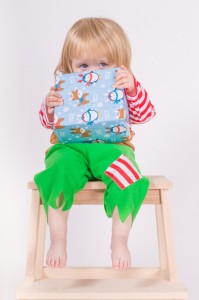 Tis' the season to be jolly and where we turn our focus from Oak Trees to Pine Trees.
At Oak Photo, we have put together some great value packages for getting your photo gifts all wrapped up and you can buy a range of gift vouchers for for Oak Photo photography shoots and services.
In fact if you hate wrapping, we can wrap them too.
You can visit the gift certificate store to purchase vouchers online – click here
So take a look at our festive menu and then give us a call to book your slot. Get in early to avoid disappointment as we are already taking bookings.
*
***
*****
*******
**********
[*]
Oak Photo Festive Specials 2017

Gifts and Prints Packages
Photo Baubles – £4 or 3 for £10
(Your own photo? Just £3 printed and made up).
Keyrings – £3 or £2 with your own photo
Magnet/mini frames £4 or £3 for your own photo.
Mags and keys for Christmas – buy 2 get one free!
Stocking filler pack.
A mounted 6×4, fridge magnet or bauble two double sided keyrings- just £12 with a 10 minute shoot.
A3 Christmas Special
45 minute shoot – 1 A3 print, 2 8×6 prints,  2 7x5s, 2 double sides keyrings. Just £45.}
A2 Christmas Special
45 minute shoot – 1 A2 print, 2 8×6 prints,  2 7x5s, 2 double sided keyrings. Just £70.
The framed set
30 minute shoot – 1 framed 10×8 and 2 framed 8×6, just £55.
Canvas Deals
Twin set
Two 15 inch square canvases with shoot and 2 free 8×6 unframed desk prints – only £95.
Large twin set
Two 20 inch square canvas prints with shoot and 2 free 8×6 unframed desk prints – only £125
The Big One!
A HUGE 120cmx80cm premium depth canvas for ONLY £175 delivered on the 22nd of December – That's more wall area than a 55 inch TV!
Disc Deals
The DIY CD
Want to do it yourself this Christmas? We will do you a 30 min shoot with 5 finished images on a CD with print rights for just £40.
The Big DIY CD
A 1hr shoot with 30 images on a disc with print rights for £55.
******************************
Along with all of this, our regular offers are still available. All our deals and packages can be bought as a 12 month voucher. Please ask for details.
News on our popular personal Christmas card shoot packs coming very soon!

Important information:

To guarantee your gift print order in time for the 24th of December you must have had your sitting by 2pm on the 18th of December 2017 and collect your prints from the studio. A £5 non-refundable deposit is required to secure a time slot.