We have been working hard to bring you great North East Models for our Studio Days. They offer great value and represent a new approach to Studio days.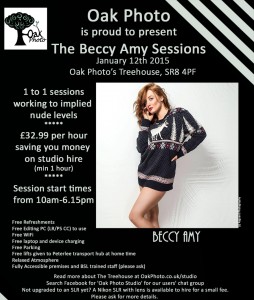 The next day is in the works….check back soon or e-mail Studio@OakPhoto.co.uk to stay informed.
If you are a professional model looking to have your own studio day then drop us an e-mail to Studio@OakPhoto.co.uk to see how we can help you get the best out of your studio days.