Oak Photo's event team can cover all your party needs. From birthdays to black tie dinners.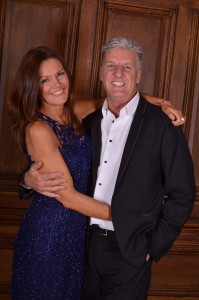 Event Photography
Our team can mingle with the festivities and capture the event for you, or be setup in the room with our portable studio to take group shots of you and your guests. Or both, it is up to you as the organiser. Event cover starts from £100, get in contact for a quote.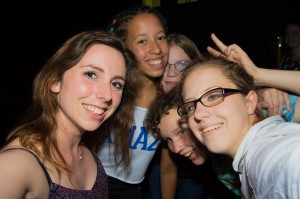 Mounted print and party keyring service
Our now famous party photography service adds a contemporary dynamic to your event. All of our equipment is PAT tested and we have full PLI cover for private residences, hotels and council owned venues.
Mounted prints are a 6×4 print mounted in a classic black kickstand cardboard frame. Larger sizes can be ordered for posting after the event.
Furthermore, with fridge magnets and keyrings you can have photo gifts made while you party, so your guests can take home a momento of the evening with their photos in great smaller gifts for everyday use. These can be the photo on both sides, with a custom back to show which occasion it is from, which we will design with you, or our own information. It is your choice.
These are both paid for individually by guests and we can include a commission for organisers into the price if you wish, great for fundraising events and to help cover your costs. We can take cash, payment cards or paypal payments on the night or these products can be bought after the event and posted out to guests.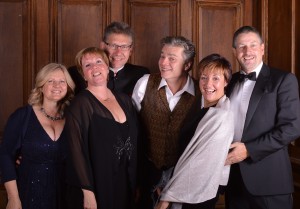 Want to keep all the images as a memory of the night? We can deliver you all your images after they are professionally processed for just £125 including the setup costs, a mini album of prints and a free studio photoshoot for either your party's celebrity or you as the organiser.
Child's big day coming up? Ask about our Christening and Baptism  photography special deal. Contact us for more information
Traditional Photobooths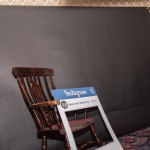 Why stick an expensive computerised box in the corner when your guest can get quality fun portraits?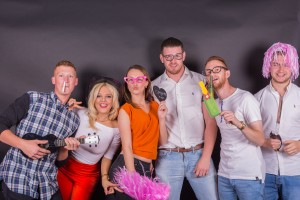 Our traditional photo booth can take from 3 to 10 people at a time for more fun in the frame. Our photographers interact with you and your guests to get great shots. Along with the booth the photographers will also capture the night's festivities at no extra cost giving you a complete service and the story of your party on your DVD.
We have white and black backdrops for 3 or 10 person photo booths and an 8 foot Elsa's Frozen Palace for kids parties (costumes also available at extra cost, please ask for details)
With prices starting from £125 when combined with our keyrings and gifts services and an approach loved all over the North East, we guarantee to make you smile.
Contact us for more information
Oak Photo's Big Night In – Earn money from your house party
Where does it happen?
Where all nights in happen. In!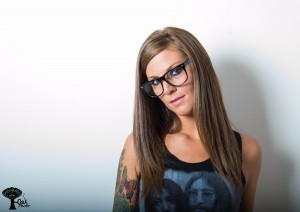 As long as you have a space at home 3 meters by 4 metres the
portable studio can be set up and used. Not got room? Maybe ask one of your friends who has to have the party at their house? Or tell OP what you have got and lets see what we can work.
What does it cost?
Just £15 per person and get 6 finished photos and a 5×7 print. Additional photos £3 each.
Every package includes key rings of a group photo for everyone FOR FREE!
More importantly how can I make money from my party?
Discounts and commission
4 customers – organiser half price
6 customers – organiser is FREE!
10 customers – organiser gets £15 on the night as commission!
15+ customers – organiser gets £25 on the night as commission!
But OP, I wanna go BIG!
Jump in with both feet and turn the night in into a night out.
Get a venue (we can help you). Get a DJ (we can help you). Get yourself 10% commission on 20 customers and more
paying in advance.
But I know how to throw a really big bash?
Secure 40+ customers paying in advance and get 2 photographers. Get 2
portable studios. Get serious commission!
 Contact us for more information